Beauchamps is a growing, ambitious firm at the centre of business in Ireland.
We have 200 people in our Dublin headquarters – combining legal professionals at all stages of their career from trainees to partners and business support professionals in areas such as operations, human resources, finance, marketing, business development and administration.
We hire and develop people who we believe will embody our culture and core values. Our people are all rounders with diverse backgrounds, experience and profiles but are consistently:
easy to work with
hands on & personal in their style
relationship builders
pragmatic
problem solvers
creative
entrepreneurial
committed and hard working
project managers
Culture
We enjoy working as a team, alongside others - side by side. It's a non-hierarchical approach that puts client service, collegiality, collaboration and transparency at the centre of our firm's culture. This is supported by our history, our core values and our training practices.
SUPPORTING REMOTE AND FLEXIBLE WORKING
For more than 15 years, Beauchamps has supported flexible working arrangements and working from home. Now more than ever it's about making sure our employees can do their best work for our clients whether it's in the office or in their home.
Learn more about our flexible work arrangements and how Beauchamps supports our employees.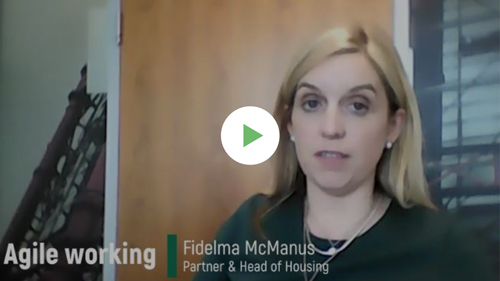 Fidelma McManus, Partner and Head of our Specialised Housing team shares her experience.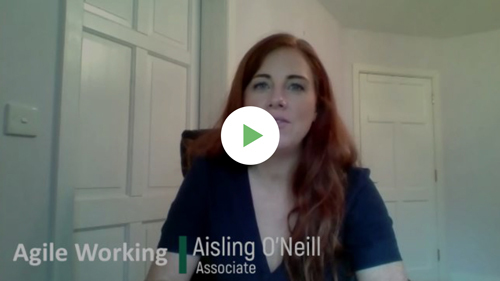 Aishling O'Neill, Associate on our Specialised Housing team shares how working from home gave her the best of both worlds without having to compromise her career.
Legal Training
Beauchamps training is second to none. Consistent with our culture and core values, trainees and junior solicitors work side by side with associates and partners, as a team. We have a long standing practice of giving trainees and junior solicitors direct exposure to clients at an early stage in their career, taking on increasing responsibility as part of their development. Our lawyers are always supported by appropriate supervision and with a comprehensive training and development programme, however, we also allow them space to develop creativity through independent thinking, hard work and by taking ownership of their projects.
Professional and Career Development
Our formal HR and Knowledge Management teams deliver comprehensive training programmes focused on both technical legal knowledge and the development of soft skills.  Our training schedule is designed around the needs of our employees and the needs of our clients, ensuring the continued professional development of our legal and support employees. Our typical training schedule includes:
Technical training in specific legal fields
Business writing
MBTI
Research methods
Financial management
Client service skills
Management skills
Communication skills
Business development
Presentation/pitch training
Leadership skills
Networking
Health & safety
Anti-Money laundering
Personal development
Employee Social
We have an active social committee which organises events throughout the year such as our Christmas Party, Summer BBQ and First Friday Drinks on our premises each month. Our First Fridays are also one of the ways the firm fundraises for charities – donating a certain amount to a staff-chosen charity for every staff member who attends. This staff initiative is also part of our Corporate Social Responsibility programme.
Employee Wellbeing
As part of our Corporate Social Responsibility programme we have a number of initiatives designed to safeguard the physical and mental health and wellbeing of employees. These include:
Onsite yoga and pilates classes

Running clubs
Vaccinations
Stress management seminars
Fresh fruit throughout the office
Subsidised fresh SiSu juices in our cafeteria
Subsidised annual travel passes
Refreshment stations on each floor
Freshly ground coffee
Office
We are based on Sir John Rogerson's Quay – where Dublin's Grand Canal and Financial Services areas meet. We run an open-plan office because it supports our non-hierarchical culture and keeps us all connected to each other and to our client work. It also makes it easier to share ideas and updates. This is supplemented by private space for conference calls, meetings and breaks. We are continually investing in our building, IT and process infrastructure to become more efficient in how we work.